South Sudanese rebels loyal to ousted vice-president Riek Machar have denied allegations that their leader was arrested in Ethiopia and deported to South Africa. A senior official from the Sudan People's Liberation Movement-In Opposition (SPLM/-IO) said Machar voluntarily returned to South Africa after failed attempts to obtain a visa to enter Ethiopia and Sudan.
Media reports suggested the South Sudanese rebel leader was stopped at Bole International Airport and was told to go back to South Africa or faced deportation to South Sudan.
"These are false reports; there is no such a thing that our leader was arrested and extradited back to South Africa," the official, who spoke on conditions of anonymity because he was not authorised to speak to media, told South Sudan News Agency (SSNA).
The official explained Ethiopia did not grant access to Machar after "failed attempts by his protocol office to secure an entry visa."
Allegations of his temporary arrest surfaced shortly after Machar exclusively told IBTimes UK during a phone interview from South Africa he was ready to go home and collaborate with the government to implement a peace deal and end the South Sudanese civil war, erupted in 2013.
Machar originally left South Sudan in 2013. His return, and his reinstatement as vice president in April had restored hopes for the implementation of the peace process signed in August 2015.
However, he fled again following deadly fighting in Juba in July.
The leader, who said went to South Africa for medical treatments, accused government forces of opening fire on his troops, and said he would return to Juba once a third-party force was deployed to ensure his and his officials' safety.
The government dismissed him and replaced him with Taban Deng Gai.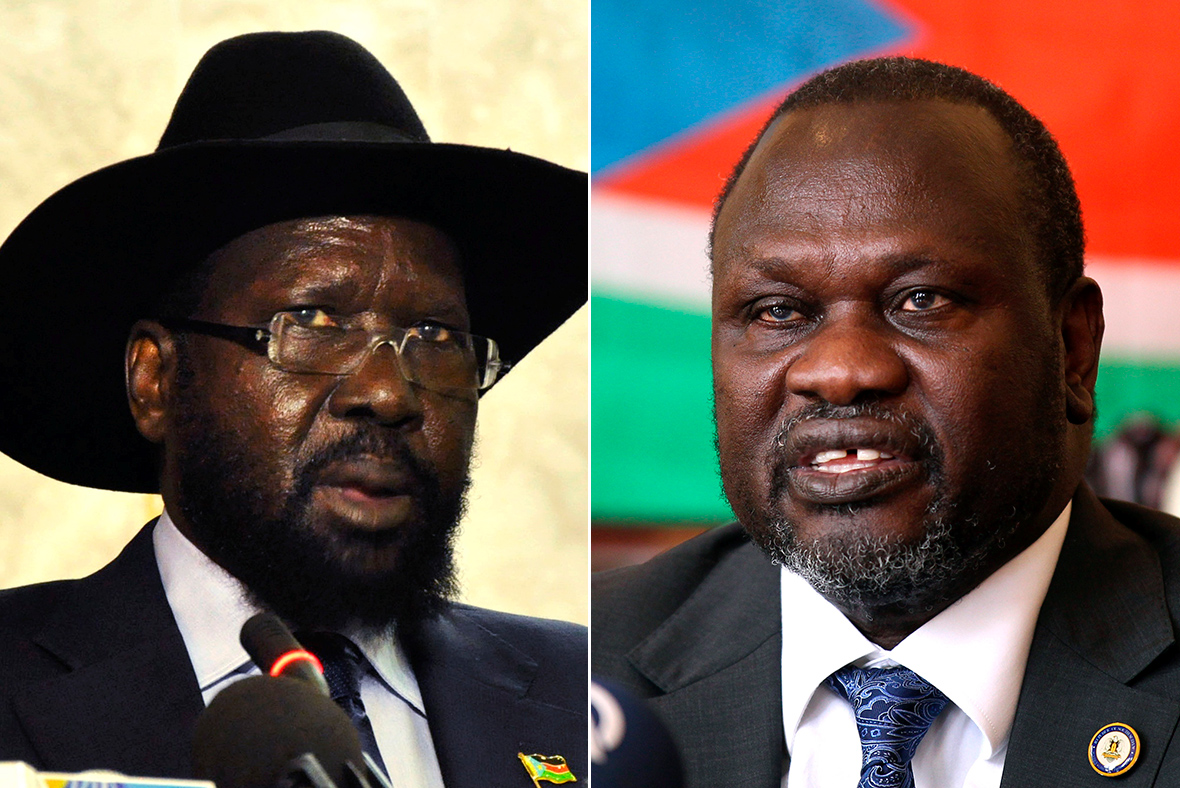 War, famine and abuses
South Sudan became the world's newest nation when it declared independence from Sudan in 2011. However, the country descended into civil war in 2013 when President Salva Kiir, of the Dinka ethnic group, fired his deputy Machar – from the Nuer group – and his cabinet.
Ethnic-related violence spread, with militia groups carrying out attacks in villages and areas known to be inhabited by either the Dinka or Nuer tribes.
An estimated 50,000 people have been killed, and millions are either facing starvation in the countryor have fled.
Latest estimates suggest at least 4.6 million people across the country are facing hunger, amid fears food crisis might deepen as the conflict has now spilled into the Equatoria region, considered one of South Sudan's breadbaskets.
Both warring sides have been accused of committing crimes against humanity including rape, torture and the use of child soldiers.
The allegations were reinforced by rights group Human Rights Watch (HRW's) latest report, claiming government and rebel forces in and around the southern town of Yei have committed "serious abuses against civilians" in recent months.
A recent UN probe concluded its mission in South Sudan (Unmiss) failed to protect civilians in July due to "a lack of leadership on the part of key senior mission personnel".
The probe resulted in the sacking of Unmiss chief, a move than angered Kenya, which decided to withdraw its troops from the UN peacekeeping mission.
©Alleastafrica and IBT